Comparison of traditional screen printing and direct printing universal printers
(1) Disadvantages of traditional special printing
1. The cost of making film out of the screen is high, and the printing cost is expensive;
2. The color is more complicated, once the final version cannot be modified;
3. The process is cumbersome and the production cycle is long;
4. The cost of screen printing is high, and the screen printing point cannot be eliminated, and mass production is required to reduce costs;
5. Sublimation ink is used for thermal transfer to print the picture on the transfer paper first, and then transfer it to the surface of the media. There are several difficult problems: color deviation and positioning deviation. The finished picture is also easy to scrape off and firm. Poor, generally need to spray another layer of protective film. In addition, the transfer of special media also requires flexographic printing.
6. The traditional sign production generally adopts the method of engraving + corrosion + color paint filling, or the method of laser engraving. It can only produce single-color signs, but it is powerless for color patterns. 7. The rate of repeated overprint waste is high and the color deviation is large.
8. A skilled printing technician with many years of rich experience is required.
9. The staff needs more hand-made proportions.
(2) Advantages of universal printer
1. Applicable to any material, the compatibility is extremely wide.
2. No plate making is required, printing is fast and the cost is low, and various output software can be used to support various file formats.
3. Equipped with professional color management software, you can change the color anytime and anywhere without paying extra fees.
4. Complete in one step, print and take, to meet the needs of quick samples and finished products.
5. Large quantities can be printed with matching template printing, saving time and effort.
6. Full-color image, complete in one time, progressive color completely achieves photo quality effect, accurate positioning, zero scrap rate.
7. It takes only 30 minutes to master and produce quality products without professional skills.
8. Computer operation, no personnel dependence, large upgrade space.
Certificate

ISO14001, ISO18000, ISO9001 Certificate,

and GS certificate from TUV Company of Germany.

Color

Various,

according to your requirements

Materials

A. Plastic parts: Imported LLDPE
B. Post: National standard galvanized steel pipe
C. Metals: Galvanized
D. Deck, stair, bridge: Wood inside with sponge , rubber or powder cover

E. Outer cover: Soft Covering PVC

(Different material is available according to your needs)

Advantage

c.Security

d.Environmental protection

e.Uneasy to lose shape

Function




1.Can protect children safe when they playing indoor, and let they enjoy the play freely

2.Suitable for improving Children energy and imagination

3.Helping them grow up happily, cleverly, and healthily

Age Range

Children

Apply to

Amusement park, gymnasium, Kindergarten, Preschool, etc.

Packing

Standard export packing

Remark

We can design and produce as your requirements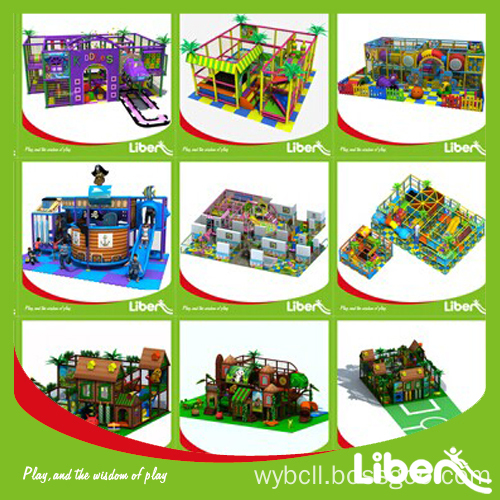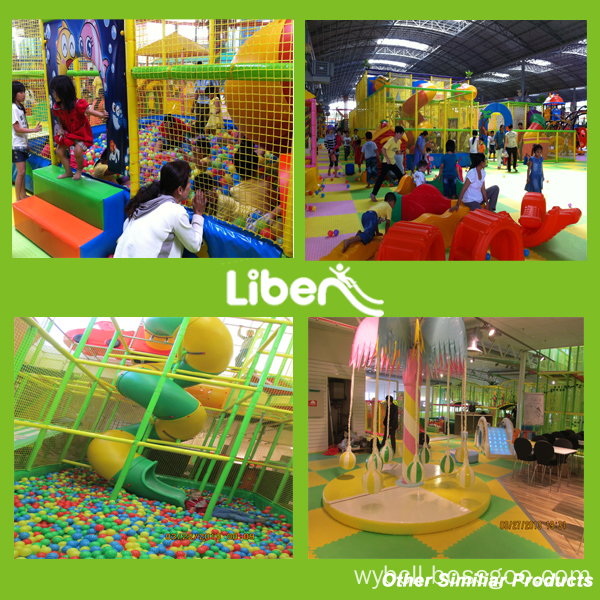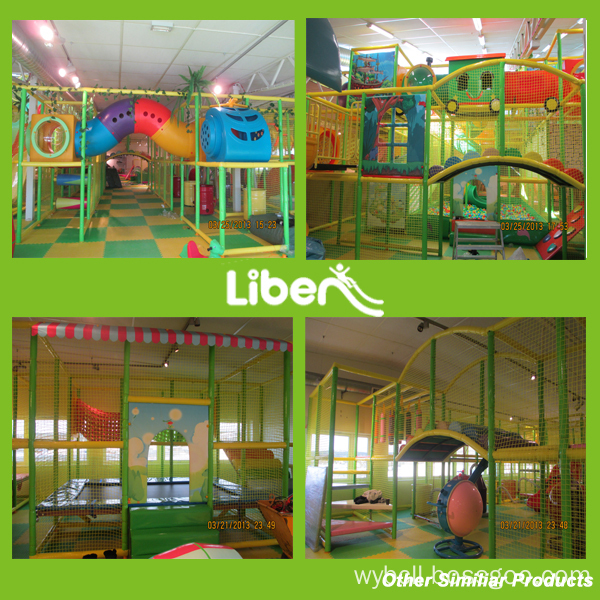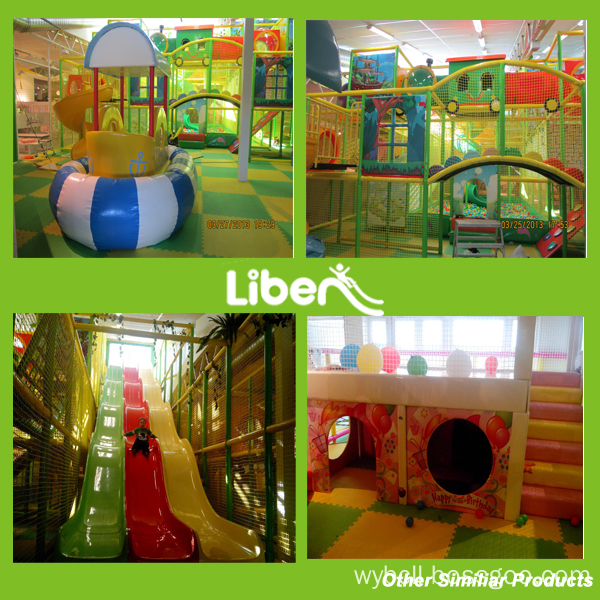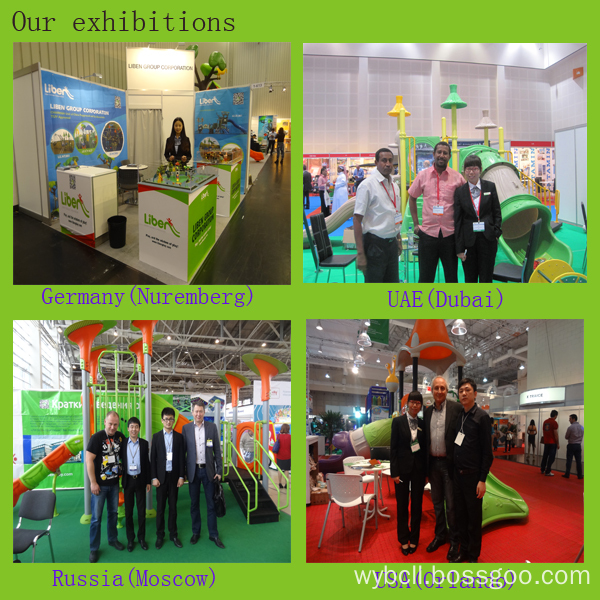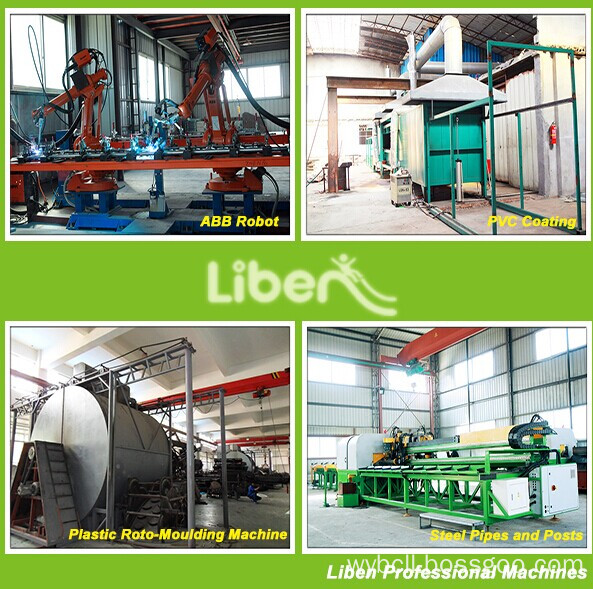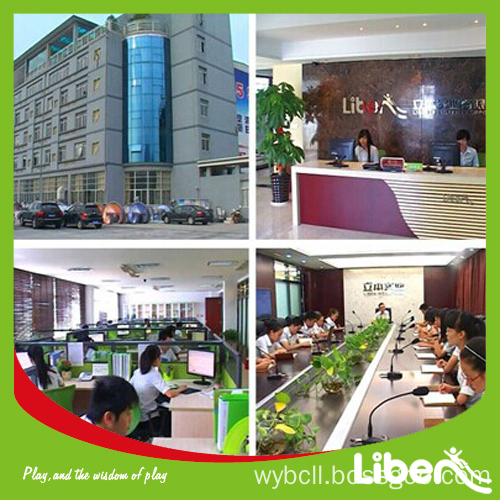 Indoor Electric Playground, Amusement Park Rides, Indoor Electric Rides
Liben Group Corporation , https://www.indoortrampoline.de